The announcement of his departure to the employees of the Medicines Evaluation Board at the end of 2016 was difficult for Bert Leufkens. Much to his surprise, for the first time in his life he was lost for words. But it is true: after 10 intensive years, he will step down as MEB Chairman in August 2017. Those who know him say he is leaving at the height of the MEB's success. Leufkens leaves behind an organisation that is mature, solid and impassioned, and prepared for the future. The MEB is open, accountable to society and plays an active role in scientific research. The MEB is open, accountable to society and plays an active role in scientific research.
Bert Leufkens started out as a pharmacist and epidemiologist. As well as being Chairman of the MEB, he is a professor of pharmacoepidemiology at Utrecht University. He is leaving the MEB in order to spend more time on his academic work at the university.
"I am getting used to the idea, but I hadn't expect it to have such an effect on me. Working for the MEB is rather addictive. The employees have a tremendous drive, which is truly a characteristic of the MEB: the great commitment to the common good. We have a serious task; our work really matters. This has an impact on human vulnerability. It ultimately concerns the patient you are helping.
I joined the MEB 10 years ago, from a reasonably unexpected angle. I have always been interested in the common good, and in 2007 I wanted to try to apply my expertise in this area. I'm a people person and wanted to use that to give substance to administrative processes.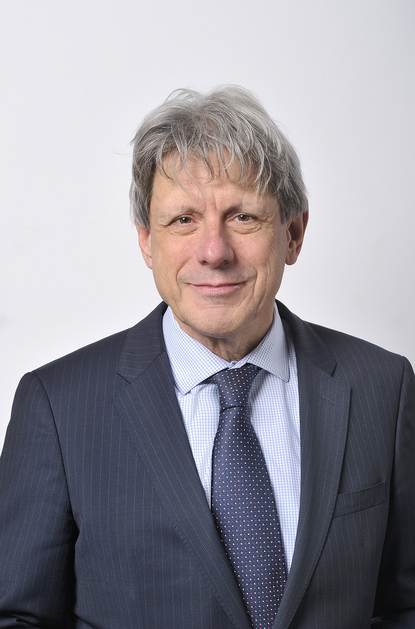 Interaction and openness
The MEB has worked hard in recent years to increase interaction with the outside world, as well as improve transparency and openness, about what we do and how we make decisions. It is not entirely correct to attribute the increase in openness to me, as it fit in with the times. I was able to give it a good push though.
I had just joined the MEB when the legal status of supply of paracetamol and other over-the-counter drugs was in dispute. I had never spent so much time in court before! At one point the judge asked me: 'What is your interest in doing this?' I thought this was an unusual question and answered very honestly: 'The interest of the patient!' Now you can see that the dialogue won, and we have good contacts with the parties involved.
There were many important developments from 2010, as new pharmacovigilance legislation was introduced. I came from that world and understood the language. I always worked with external parties, constantly learning and having the courage to be vulnerable. And if you are contradicted, you have to use that to your advantage. I think that's great. For the MEB it meant we had to figure out how to deal with this at first, but that is no longer the case.
We came up with 'Meet the Regulator' for my first MEB Day. That was quite revolutionary at the time. MEB people talking to the industry, that was bound to go wrong! But people started contributing to our thought process, which led to changes in the organisation. It was an educational process.
Adaptive regulation
In recent years, we have constantly asked ourselves: are we paying attention to the right things, shouldn't we be more critical when we must be and less critical when we can be? There's always a lot of debate about this internally, which is something I see as evidence of quality, as I want to hear all sides. It is easiest to always say "no" as the MEB, and to take a very procedural approach. But we also want to include the clinical context; ultimately it is about the patient. I have always viewed the MEB's work as a 'system': will we be able to properly explain the decision we're about to take to ourselves and the outside world tomorrow? Is it based on good scientific evidence, are we consistent? That has been my contribution to the MEB's work.
When it comes down to it, the MEB is simply a production company. A dossier comes in, we perform the assessments and critically analyse all the research data, and this results in a decision. But we are constantly trying to bridge the gap between what happens here and in practice in the outside world. Doctors, pharmacists and patients don't always agree with us, and we have to do something about that, make a connection between the dossiers and clinical practice.
I want to make informed decisions and find the correct argumentation. Adaptive regulation is also essential; naturally you have to follow the rules very precisely, but not in all cases. You have to have good reasons for that. The story around a decision is very important. I think that's one of the things that makes the MEB unique.
Proud
The organisation of the open dialogue is something I'm rather proud of. I worked to provide better support for an MEB decision in terms of science, consistency and sustainability. In short: accountability. We have developed a method of training assessors that is closely linked to science, which provides great synergy with the academic world. If you want to take the lead, you have to invest in content. Dialogue, discussion and scientific evaluation all take place at a high level. The Board and MEB Agency have always worked together closely on this.
I think it's fantastic that people focus not only on their own dossiers, but also take an interest in the work of others. I am also really happy with the MEB member Patient and Consumer Perspective. And we also have a Young MEB now, which is another highlight.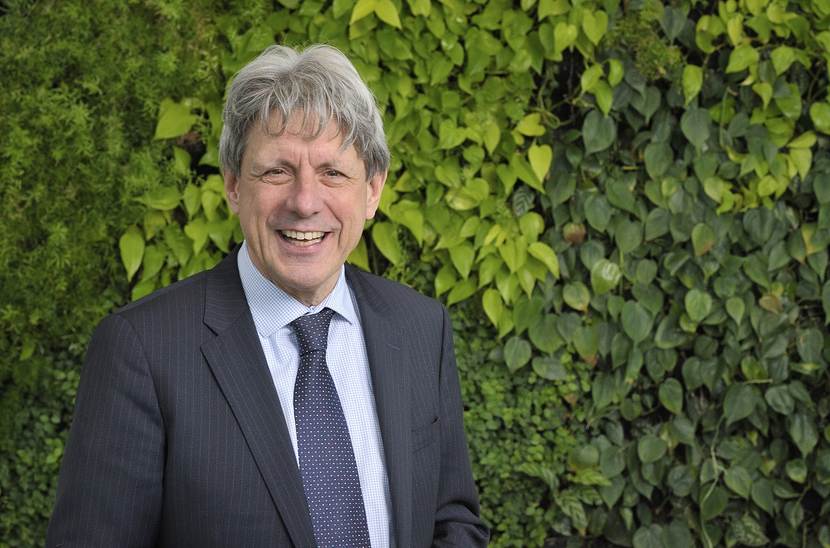 Openness
We have gone through a number of phases with regard to issues. The first phase was:'Hey, what's happening now?' The second phase was searching for the right approach. And we're currently in the third phase: we are far more organised now. We won't be caught off guard again like we were in 2013. It was a Saturday morning, and I was still in bed when I got a phone call; there was a very critical article about Diane 35* in the Dutch newspaper Trouw. This took us by surprise, even though we knew that it was brewing in the background. There are also other discussions, such as those concerning confidence in biosimilars and generic products. But looking back, it is clear that the MEB has always acted openly when seeking tangible solutions for patients and practice.
* The MEB approved this medicinal product for the treatment of severe acne. However, doctors also prescribed it as a contraceptive. A number of women who used Diane 35 developed thrombosis and subsequently died.
Impact in Europe
I have always considered it important that we play an active role in Europe. Taking part in the EMA in London is good for Dutch patients. The Netherlands really has a substantial impact in Europe. The chairman of the CHMP once told us: 'When I prepare for a meeting, I first look at what the rapporteur and co-rapporteur have to say, and then I read what the Netherlands thinks about it.' That says a lot. It is a real compliment to the full MEB staff, and I find that very inspiring.
Future
Brexit is a big challenge: how will the members of the regulatory network respond to one another? The United Kingdom is a major player. The MEB has indicated that it wishes to take over a substantial portion of the work, which is a huge challenge. The Netherlands has officially submitted its candidacy for housing the EMA. This is a very attractive prospect, also for the MEB.
I think the MEB should focus even more on bridging the gap between society and practice. This also applies to product information and indications. As the importance of information continues to grow, we must bring our information as close to the patient as possible. The proper use of medicines is an important condition for a positive benefit-risk balance.
My advice to my successor is: Stay focused on your environment, safeguard the scientific evidence in the dossiers and continue to play an active role in Europe."