The Medicines Evaluation Board established Young MEB in May 2016. Young MEB consists of 14 enthusiastic young scientists. In addition to their own areas of work, they all want to play a greater role in the world of medicine assessment and pharmacovigilance. They see themselves as the link between clinical practice and the MEB.
"We want to be a sounding board and provide a fresh, practical perspective. As we are all working in the field, we think we are ideally suited to take on this role.
We also want to familiarise people with the MEB early on in their careers. This may make it easier to find people for the MEB or for the working groups of the MEB or the EMA in the future," explains the chairman of Young MEB, Thijs Giezen. He has been involved in the creation of Young MEB from the beginning. Giezen already knew the MEB as he worked there as an assessor. He is now a hospital pharmacist.
Young MEB advises the MEB on request or otherwise, but does not make decisions. "We don't go and tell the MEB how things should be done; the Members of the MEB have many years of experience. But the longer you spend on a particular topic or type of work, the more you get used to things. It's important to continue to marvel and improve," says Jorie Versmissen. She received a job application text for Young MEB from colleagues because she was already very active during her studies. "I immediately thought: that's my cup of tea." Since May 2016, she has worked as an internist-clinical pharmacologist specialised in vascular medicine.
Impassioned
The members of Young MEB are appointed by the MEB for a period of 3 years. The aim was to find 10 people. However, the call for people to join Young MEB received such a high and good response that there are now 14 members. The members range in age from 27 to 39. Most members are still in training to be medical specialists or are working on their doctorates or have recently specialised. Young CBG has a wide variety of expertise. It consists of physicians, with specialities ranging from psychiatrist or general practitioner to thoracic surgeon or dermatologist, hospital pharmacists and a biomedical researcher.
Some members have followed a second study programme or have a second area of expertise, such as law, epidemiology or communication. They are all impassioned people who want to do something extra and are willing to work in the evenings and at weekends. "Yes, we are busy, but that doesn't matter. Participating in Young MEB provides greater depth, which makes it fun," explains Giezen. Versmissen agrees: "You learn a lot, and you can really achieve something through an official organisation like Young MEB. Everyone is enthusiastic and wants to make a difference. I try to promote my experiences with the MEB among my colleagues and also use them when educating my patients. And I can share with the MEB how certain matters are viewed in practice."
Until last year she didn't really know what the MEB was all about, as she did not learn much about the MEB during her studies. "I have since attended an MEB meeting, which was very impressive. You receive so much information for each medicinal product. Often there are huge dossiers, from which you have to remove sensitive details. That's when you realise how much is involved in medicinal product evaluation and pharmacovigilance, something I have a lot of respect for."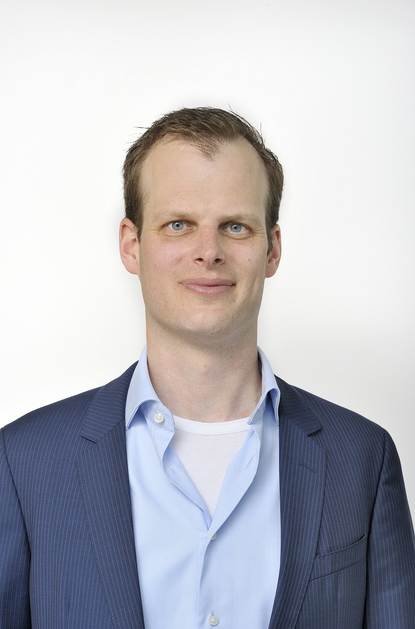 Contribution
The approach taken by the young scientists is to attend MEB meetings and to continue the discussion on certain issues. During their meetings, they have already talked about risk minimisation, risk communication and off-label use, the prescription of medicines for an indication, age group or application for which the product has not been registered. "We discuss topics freely. For example, off-label use can be a difficult subject at the MEB; because the MEB is mainly concerned with the label. But it's something I deal with in my job as a hospital pharmacist," says Giezen.
The members of Young MEB can be asked to act as experts with regard to scientific advice or for guidelines. And they can also offer advice on their own initiative. This is something Jorie Versmissen has experienced, at her very first MEB meeting: "We happened to discuss something related to vascular medicine, which was right up my street. So I was able to pitch in right away."
Practice
Providing input from practice. That is something Young MEB contributes. For example, in risk communication on medicines from the MEB to health care providers, the DHPC. Giezen: "This communication material isn't properly received or the message doesn't get through properly. We will be consulting on this with experts from the MEB in the near future. The MEB is already working on many projects concerning risk communication, and it is in dialogue with various organisations, yet things appear to get stuck at the administrative level. We want to reach the core of clinical practice. This is something the MEB needs, and something we as Young MEB wish to contribute to."