'A focus on core tasks' was the title of our previous annual report. Our revenues and expenses were no longer in balance in 2018 due to unforeseen circumstances and therefore the Medicines Evaluation Board (MEB) was forced to focus more on its core tasks. In 2019, the MEB continued this focus. Chair Ton de Boer and Director Hugo Hurts look back at 2019 together.
Hugo: "I am proud of all that has been accomplished in 2019. Although the organisation was under a lot of pressure and funds were very tight, we got more work done in 2019 than we had foreseen in the annual plan. Moreover, we were also confronted with extra tasks. Doing more work with the same group of people demands a critical self-analysis. Therefore, in the past year, we critically examined what we do and how we can structure our activities as efficiently as possible." Ton: "A good example is 'silent adoption', meaning that assessments are placed on the agenda of a Board meeting, but are not discussed. It also occurs that assessments no longer have to be placed on the agenda of a Board meeting. This approach was introduced in 2019 for matters that no longer needed to be discussed in the Board. This has reduced the workload for our agency."
Challenges
But we were also confronted with other challenges in 2019. "The impurities involving nitrosamines and the availability of medicinal products were significant problems. And they still are", Ton continues. "We addressed a lot of issues last year, in particular regarding critical medicinal products. Numerous consultations took place with manufacturers and with the Health and Youth Care Inspectorate (IGJ) to find solutions. And this resulted in quite a lot of extra work." Hugo adds: "International problems such as impurities can result in conflicting demands: actions are initiated by the European Medicines Agency (EMA) aimed at medicinal products that are authorised centrally in Europe. However, they do not always realise that the situation for nationally authorised medicinal products at medicine authorities in the EU member states is much more complicated. It is good to see that this resulted in mutual discussions in order to steer this issue in the right direction. This is one of the complex challenges we faced in 2019; however, ultimately, this has resulted in the MEB, our colleague medicine authorities in Europe and the EMA coming closer together."
Brexit
2019 was, of course, also marked by Brexit. Hugo: "At the request of the Ministry of Health, Welfare and Sport (VWS), we made an inventory at the beginning of 2019 of the medicinal products in the Netherlands for which we are dependent on the United Kingdom. Based on this, we drew up a list of critical medicinal products: possibly life-saving medicinal products, and medicinal products for which there are no alternatives or for which switching to another medicine is problematic. But probably less well-known is that, behind the scenes, we contacted the pharmaceutical companies concerned to solve potential problems. A similar approach to when shortages occur or when the marketing authorisation holder wishes to take a medicinal product that is difficult to replace off the market."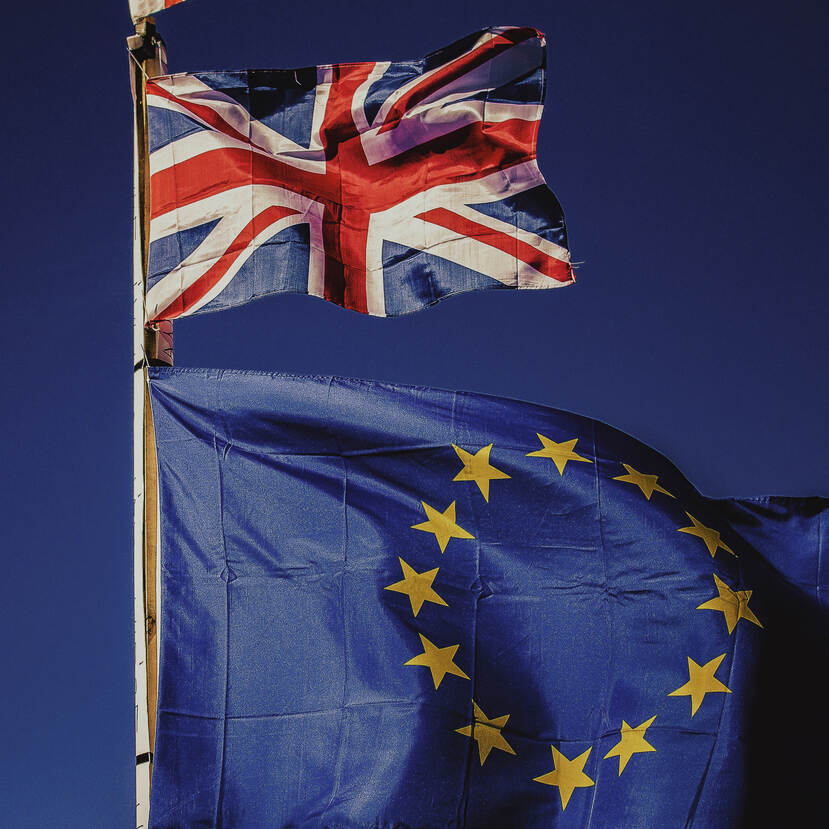 As the United Kingdom is leaving the EU, we are losing a country that traditionally carried out many assessments. The MEB has taken preparations to help fill this void. For instance the MEB, with the support of the Dutch government, started the International Collaboration Programme (ICP) in 2017. The aim of this programme is to share our knowledge and experience with medicine evaluation boards from smaller member states that have joined the EU relatively recently to thus enable them to assume a larger role in the European network. Hugo: "We share knowledge, and thus help other medicine evaluation boards and we enter into collaborations so that the whole network can work more flexibly and efficiently. You might think that we are weakening our own competitive position by doing this, but the opposite is true. We have performed and we continue to perform very well in Europe."
Shortages
Shortages of medicinal products were also a much-discussed topic in 2019. The Medicine Sshortages and Defects Notification Centre received twice as many notifications of anticipated supply problems in 2019 compared to 2018. This concerned nearly 2,000 different medicinal products in 2019. This increase is not only due to an actual increase in expected supply problems, but also due to more pressure on companies to report potential shortages and the fact that the notification centre has become more well-known.
Companies are required to notify an expected supply interruption at least two months in advance. After receiving a notification, the MEB examines whether a shortage of the medicinal product will occur, and if so, whether there is a solution to prevent this shortage. The MEB and the Health and Youth Care Inspectorate (IGJ) have worked hard, as coordinators of the notification centre, to limit the consequences of supply interruptions for patients as much as possible. The impact for patients is estimated for each notification. Does this concern, for example, a medicinal product for a life-threatening disease? Are sufficient alternatives available in the Netherlands to prevent a shortage? If not, can the medicinal product be obtained from another country?
The Working group on medicine shortages, representing pharmacists, doctors, patient associations, pharmaceutical companies, wholesalers, healthcare insurers and the Ministry of VWS, contributed to thinking about solutions. Ultimately, a solution was ultimately found for nearly all shortages in 2019. Nevertheless, the supply problems did pose difficulties for patients and care providers.
Confidence in medicinal products
Ton and Hugo already cited the various crisis situations regarding medicinal products; international problems that also had an impact in the Netherlands. Hugo: "You would expect that the confidence of consumers and patients in medicinal products would diminish as a result. It is therefore surprising that Dutch people rate the confidence in their own medicinal products with a score of 7.9. This becomes apparent from a survey that Nivel conducted in 2019 at our request. Only 3 percent of the patients stated that they have insufficient confidence in their own medicinal products."
Ton: "This is a good point of departure and we would like to build further on this. For example, by ensuring that the information that is provided with and about the medicinal product is in order. Understandable information for the patient in the package leaflet. In 2019, we have been able to make good progress again in this area with the 'Better Use' Programme. For instance, we developed a concept for a more concise package leaflet together with partners and we made a toolkit for writing an understandable package leaflet. As part of this, the list with patient-friendly terminology was significantly expanded and improved." Hugo: "This is indeed a good example of how the MEB is at the heart of society and how we contribute to relevant topics. Although this is not our statutory task, it is a very relevant societal task, which is supported by the Ministry of VWS."
Connection with patients and consumers
One of the MEB's core values is 'connection'. Therefore, we actively engaged in contacts with patients in 2019. Through various initiatives from the 'Better Use' Programme, but also with Ton's monthly column for example, in which he discusses topical issues in a number of regional newspapers, ranging from influenza vaccines to melatonin and what we are doing in the area of adverse reactions. Ton: "A good way to explain what we do and to come into contact with readers, who frequently responded to the articles. We will continue this initiative in 2020."
We also addressed patients and care providers directly in a number of campaigns. Ton: "Together with the Netherlands Pharmacovigilance Centre Lareb, we pointed out the importance of reporting adverse reactions during the international Adverse Events Week. We also launched our herbals campaign, with which we reached more than one million people on social media. As a result, this large group of people is now better informed about the possible interactions between medicinal products and herbal products."
Responsible switching
We were also in close and frequent contact with patient associations in the 'Responsible Switching' project. A sensitive topic in which parties with different interests - patient associations, doctors, pharmacists and insurers - had to try and reach a consensus. Ton de Boer was the chair of the two working groups in this project.
"Patients stated that frequently switching from one medicinal product to another leads to uncertainty and unnecessary complaints", Ton explains. "At the instruction of the Ministry of VWS, we joined forces in a working group to draw up an as widely accepted list as possible of medicinal products that should preferably no longer be switched. This included switching between generic (unbranded) medicinal products or replacing an original medicinal product (branded) with a generic medicinal product."
The goal of the Ministry of VWS to arrive at an accepted guideline by mid-2019 was not realised. The efforts took up all of 2019; however, we did not succeed in arriving at a widely accepted agreement regarding the responsible switching theme. Ton: "The MEB still supports the idea behind the guideline for 'Responsible Switching' and we hope that a solution will be found quickly. The Minister of VWS has already announced new initiatives to arrive at a solution."
Connection combined with confidence: Euthyrox
Another good example of achieving connection and thus maintaining confidence took place in the first half of 2019. "The composition of the thyroid medicine Euthyrox was changed in 2019. A sensitive issue in view of earlier problems with the thyroid medicine Thyrax. By informing care providers and patient associations timely and involving them in the communication, this adjustment went smoothly in the Netherlands, certainly in comparison to what occurred in other countries, when the product was introduced to the market in the new composition in the summer", Ton explains. Hugo: "A good collaboration within the chain is very beneficial, as informing patients and care providers requires more than only sending information."
Connection with the scientific world
In the scientific field, we also achieved a lot in 2019. The MEB's Science Committee started drafting a new scientific policy plan in 2019. We were clearly present in the scientific field, according to Ton: "The theme of the MEB Science Day in 2019 was Advanced Therapy Medicinal Products, new advanced treatments with, for example, cell or gene therapy. An area full of new developments, in which we see that the field requires guidelines. With our knowledge, we can offer that to them." Hugo: "Take, for instance, scientific start-ups, which really need support in this area. The MEB can offer them useful expertise." Another positive news item in the autumn of 2019 was the revision of the international guideline for animal testing of medicinal products with regard to harmfulness during pregnancy. Ton: "As a result of the amendments, thousands fewer test animals are required annually. These amendments were implemented in part based on the work of MEB colleagues."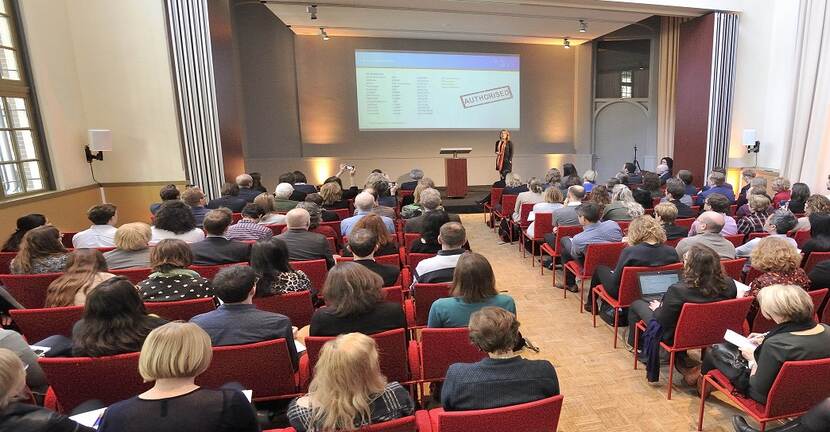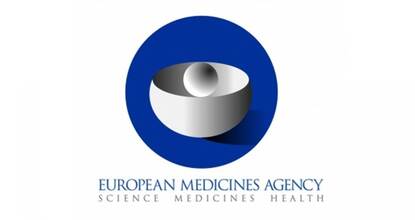 Connection in Europe
At the beginning of 2019, the European Medicines Agency (EMA) relocated to Amsterdam. This is an implicit conformation of the leading position of the Netherlands and the MEB in the European network. Ton: "We are again among the top countries who take on the most rapporteurships. In addition, several MEB colleagues are members or chairs of various European Committees."
Another European initiative that was further developed in 2019, were the Multinational Assessment Teams (MNATs). Hugo: "In these teams, we join forces with various agencies to carry out rapporteurships. We thus make use of the capacity and specific expertise of various countries, in order to get more work done on balance and to become more flexible. We count on being able to use the working relationships that we build via our ICP network for further MNAT collaboration in the coming years. This provides us with an excellent position to work from."
The MEB's Veterinary Medicinal Products Unit (VMPU) also has a strong base for its operations. Hugo: "The implementation of the two new European regulations for veterinary medicinal products and medicated feeds started in 2019. Various Dutch experts, including from the MEB agency, were nominated and are now members of various European steering and working groups so that we can also contribute to how the implementation will take place in Europe. Our aim is to thus be able to work more efficiently in the future and to lower our administrative expenses."
Strategic policy
"Based on its Strategic Business Plan (SBP), the MEB has initiated a policy in which we forge a connection with the actual practice, for example by improving the information that is provided to patients and care providers. In 2019, the MEB laid down its general strategy in the SBP 2020 - 2024. In this plan, we pay specific attention to developments that could have consequences for the system of assessing and regulating medicinal products for humans and animals", Ton and Hugo affirm together. "We maintain what is going well and improve and optimise where possible, so that, within a rapidly changing world, we continue to be able to adequately assess medicinal products and monitor these in the daily practice. That is future-proof regulation, that is working to improve people's confidence in medicinal products."
Conclusion
"The confidence of patients in their own medicinal products scores high marks. We are proud that we have been able to contribute to this in 2019, in close connection with our partners and stakeholders, in the Netherlands and Europe", Ton and Hugo conclude. "A great achievement to be continued in 2020 and a big compliment for all our employees."